Filem Kegemaran Rmane
Star Wars
Obi-Wan Kenobi Vs. Darth Vader: Episode III
Darth Vader - The Suit - Episode III
General Grievous vs Obi-Wan Kenobi
Transformers 3
Transformers 3 Dark of the Moon Teaser Trailer - Official (HD)
Transformers 3: Dark of the Moon Movie Trailer 4 Official (HD)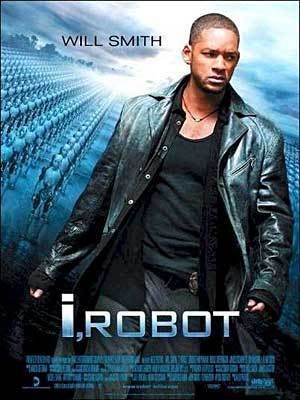 I Robot
I, Robot (Trailer 2004)
I, ROBOT - Sonny's interrogation
I, Robot (Will Smith) - Car Chase Audi RSQ (2004)
I, Robot Theatrical Trailer 2
I Robot
TRON LEGACY
TRON: LEGACY Official Trailer
TRON LEGACY trailer 3
Matrix
The Matrix Trailer
The Matrix - What is Real extended clip
What is the Matrix?
Matrix - Fast Learning
Trinity! Help!
James Bond
James Bond - Die another Day Intro
James Bond - Die Another Day Car Chase
Avatar
Avatar Trailer The Movie
AVATAR / TORUK MACTO
The 6th Day
The 6th Day (2000) HD trailer
Minority Report
Minority Report Trailer
Minority Report - Theatrical Film Trailer #2
CJ7
CJ7 Full English Trailer (2008) Stephen Chow 長江七號
CJ7 movie Summary Another great film
Who Am I?
Who Am I? (1998) HD trailer
JACKIE CHAN WHO AM I ORIGINAL TRAILER RARE
Jackie Chan's Who am I-Evo Chase Scene
War of the Worlds
War of the Worlds (2005) - Trailer 3
War Of The Worlds (2005) Tribute
Aliens
Aliens Movie Trailer
Aliens Space Marines colonial marines
Aliens fan made tribute trailer
GET AWAY FROM HER, YOU
RESIDENT EVIL
Resident Evil - Trailer
BLASSREITER
BLASSREITER - opening
What is Blassreiter? -BLASSREITER NAVIGATOR
Blassreiter - Perkenalan Joseph,Sasha & Zargin
Blassreiter - Zargin bertukar menjadi Pemimpin Kejahatan
Blassreiter Best Scene
Pertarungan akhir Joseph & Zargin
Pertarungan akhir Joseph & Zargin 2
Blassreiter Punya Penamat
BLEACH
Bleach Season 3 Opening
Bleach Episode 58
Bleach Episode 58/2
Bleach Episode 58/3
Bleach Episode 59
Back To The Future
Back To The Future Trilogy trailer
Back to the Future Part IV Opening Sequence
Spawn
Spawn 1997 movie trailer
Spawn movie trailer & Over and Over
Predator
Predator Movie Trailer (1987)